This track of presentations is for adults with Sotos and similar syndromes. Participants must be 18 years or older and independent as supervision is minimal. The track runs concurrent with the presentations on Saturday from approximately 9 am – 4 pm. It is offered for individuals too old for child care but not interested in attending the longer, intense traditional presentations for parents, professionals and caregivers. This track is educational, challenging and fun. Experts present on Sotos and other topics but the presentations are shorter and geared for this audience. Parents are not included in these sessions to allow time for the young adults to interact freely and openly.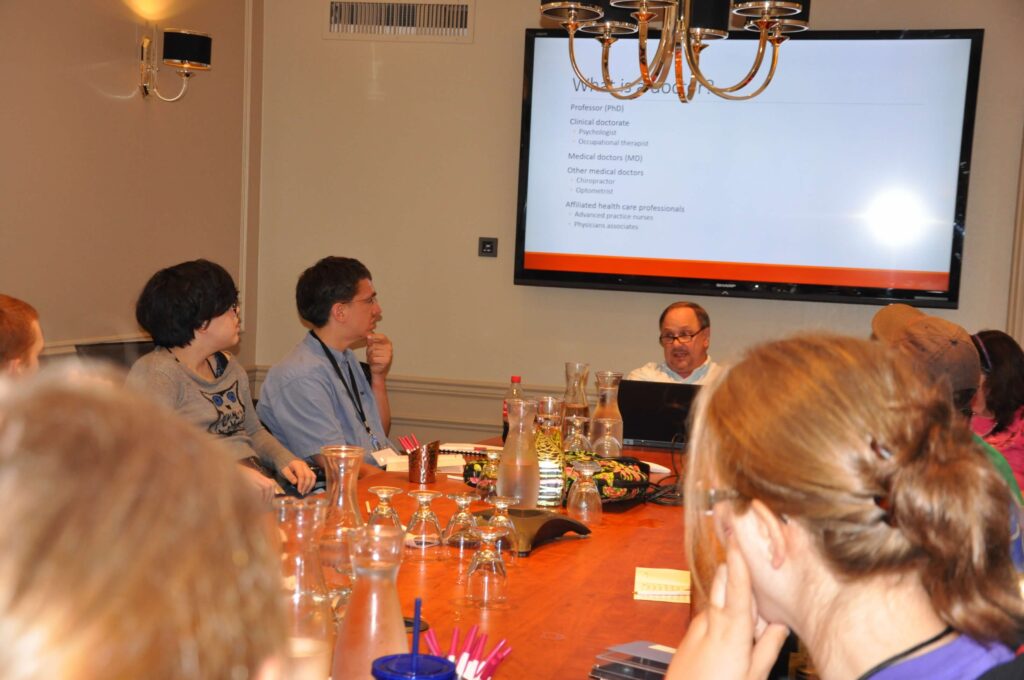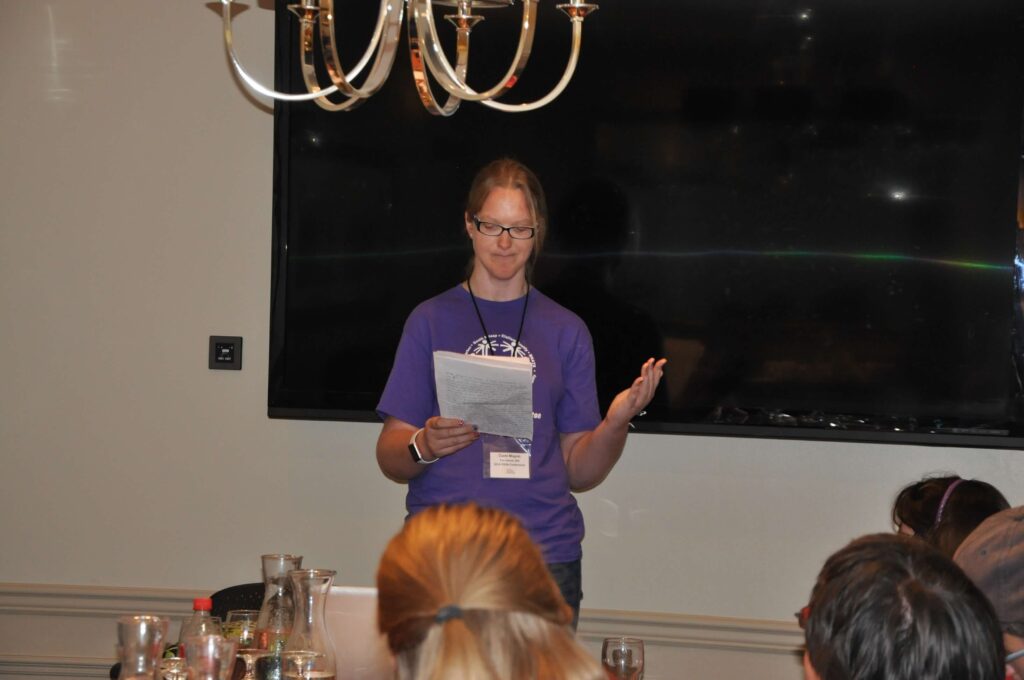 Part of the program allows for participants to present topics of interest to the group. These presentations are approximately 7 minutes long. The target audience is other young adults with Sotos. Common topics are: favorite hobbies, cooking, recipes, scouting, crafting, driving a car, working and organizational skills. It is an opportunity for young adults to hone public speaking skills and share their interests with their peers.
The third part of the day is purely social. An off-site activity may be included.